Eleanor Rigby
Hello there everyone! 
So, we have just released our music video and studio version of Eleanor Rigby by the fab four. We thought it would be a nice time to check in and talk about the idea behind our interpretation of the tune. Firstly, we would like to give our thanks to the following people.  
Madeleine Watson (Violin), Tonda Procházka (Drums), Richard Stiebler (Cinematography, Director), Dancer: Daša Horváthová, with special thanks to Laura Malinić. The song was recorded and mixed by Caolan and mastered by the wonderful Ivan Čihal. 
A few words on our interpretation:  
The evenings are getting longer and colder, and at the moment it is perfectly understandable to be feeling down, or bleak. 20202 has obviously been an unfathomably difficult year for everyone and we wanted to vent and channel these feelings into a darker, slightly aggressive take on the Beatles' classic "Eleanor Rigby", which has longtime been one of our favourite songs from the fab four, while mixing it with our Folk/Americana stylings. The main take away for us thematically, and why we feel it's so relevant at the moment, is the in these troublesome times we should be keeping an eye on each other, and attempting to be compassionate with one another where we can. That's the idea, anyway. 
We are very grateful for your attention and we really hope to get back to playing and touring next year. In the meantime these releases will have to do, but that's ok because we preparing for the release of our second EP and we are very excited about it. We plan to release it early 2021 and we will see you then, for what we all expect to be a better year! 
Until then, stay safe and look after each other. 
Caolan and Alex 
Bookie Baker
New Video Out Now!
         This is a very strange time we find ourselves in, and first and foremost we hope you're doing well, staying safe and happy, and looking after yourselves and those close to you. We are, for better or for worse, in this together. 
         Over the last two weeks, we wrote, produced, mix and mastered, and shot a video for the song all within the walls of our apartment here in Prague, Czech Republic. We sincerely hope you enjoy it. If you're interested in what inspired the tune, please read the text below the video.
      When we were first told we would be quarantining, and Alex and I were confined to our apartment as a result of Covid-19, we considered ourselves lucky. Alex, I, and our girlfriends live in the same reasonably sized apartment, but we were aware not everyone was so lucky. However lucky as were, such long term confinement is not easy and can place an all-too-real strain on anyone's relationship, romantic or otherwise. We wanted to write a song and make a video that represented what we thought were some interesting aspects of quarantining with people you know and love. We wanted the song (and video) to reflect some of the high and low points of our worlds suddenly becoming so much smaller due to social isolation. We wrote, produced, mixed, and shot the video for "Blanket Fort" completely from inside our apartment in the quarantine, with help from our two close friends (whom we had had previous contact with for unavoidable reasons during the quarantine). In the video you can see a couple, who are very much in love, and the day-to-day highs and lows of their relationship, from making breakfast, working out, fighting with each other, making up, and ultimately just being grateful for each other in such trying times ("the world burns, but baby I've got you"). We felt this was a situation many people could relate to and, like a lot of our music, we felt there was beauty in the juxtaposition and reality of these highs and lows.   
 We hope you enjoy the video and take care of yourselves.  
 P.s.  
We want to give a special thanks to these wonderful people:  
Ivan Číhal, Michaela Mazáčová, Elizabeth Quiros, Pavlina Bursova, and Zack Slouka.   
We love you all!
The Tale of Bookie Baker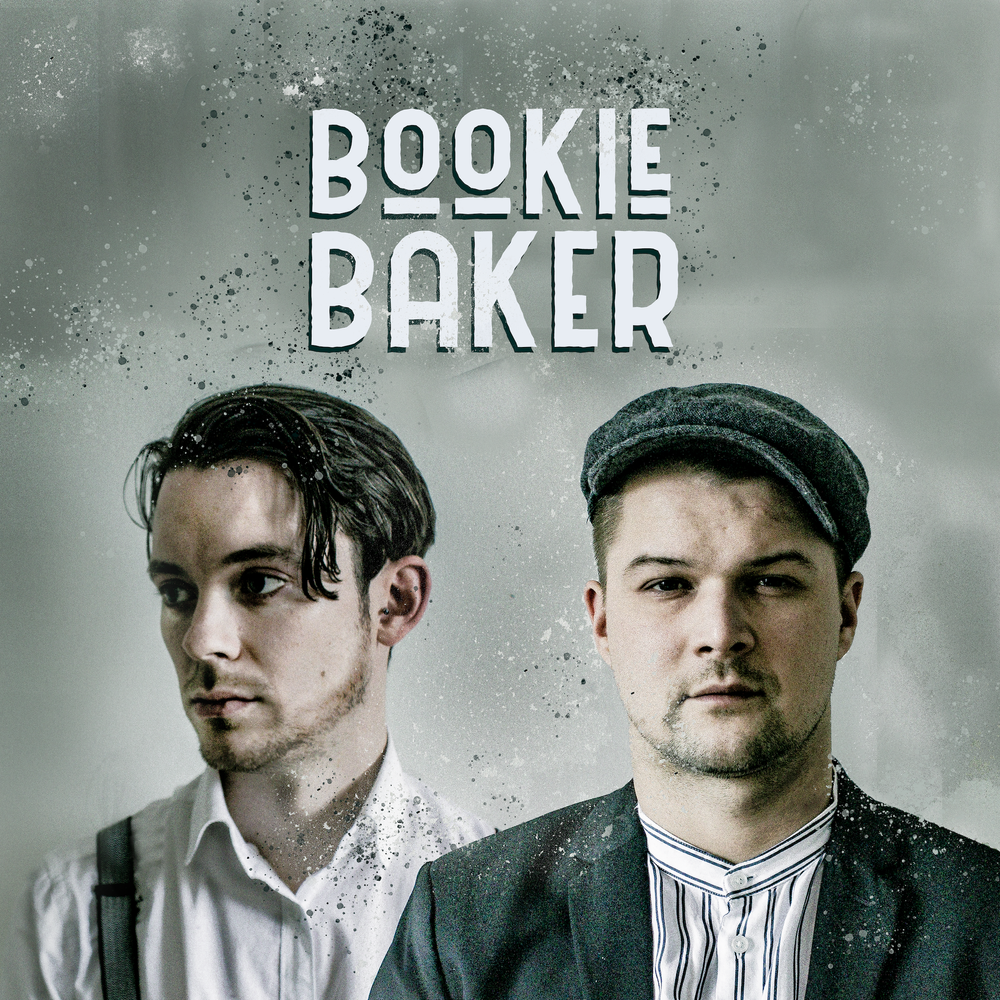 The Tale of Bookie Baker
Bookie Baker's creative and musical journey, punctuated by an arrest and interrogation in China, is just part of the alt-folk duo's story. Consisting of Irishman, Caolan O'Neill-Forde and Canadian, Alex Montyro, their journey from the beginning has been fuelled by a sense of adventure, entrepreneurial spirit and wanderlust.
The collaboration began after Montyro opened a music venue in the Liaoning province of China and O'Neill-Forde wandered in looking for musical compatriots in a faraway land. Soon packing in large crowds to the ire of local communist party officials, the duo found themselves enduring multiple interrogations by local police after an arrest during a live performance. Released after being warned to never play music in the country again, they opened a map and considered options across the globe. One city became a clear standout due to its thriving renaissance of creativity, culture and commerce: Prague.
Since moving to Prague, the pair have developed a reputation for their musical abilities, and live performances. They have had several releases, utilising their unique aptitude for storytelling, video production, and of course, their distinctive musical style. "The first", Bookie Baker's first EP, consisted of three songs and an accompanying video for "Autumn Wind", which was shot with the help of some friends. The video focused on themes reminiscent of classical Wild West cinema, and received praise for its production value and emotive content. Over the time it has been released, this EP has garnered more than 30k listens on Spotify, with "Autumn Wind" and "Gamble of the Day" being featured on some well-known playlists such as Mohogany, and Alex Rainbird.
During the Covid-19 lockdown in March 2020, Alex and Caolan wrote, recorded, mixed, and shot a video for "Blanket Fort", all from within their apartment in Prague. The song chronicles the ups and downs and relationship goes through, when forced to exist under the pressure an enforced lockdown would surely bring. Many lines in the song were inspired by real conversations, and the video attempts to capture both the intimacy and frustration of the circumstances. The song was received with positivity, also being featured on several well-known playlists.   
Bookie Baker have had the pleasure of performing with such artists as Amigo the Devil, Hollow Coves, Jacob Lee and more. In 2019 toured Ireland and Switzerland, and were prepared to tour Switzerland, Germany, and France in 2020 (all unfortunately had to be cancelled due to the Covid-19 epidemic.)  While the current moment in time is not ideal for live music, they are turning their attention to bettering their live performance, and producing their next release.
What's Next?
The pair are currently working on their second EP, planning to be released early 2021. 
Bookie Baker has been described as "A winning combination of deft yet beautifully-understated musicianship & wry turn of phrase & expressive vocals" reminiscent of Father John Misty meets Simon & Garfunkel.